Hybrid SAP ALM - Jira & SAP Cloud ALM Side-by-Side
Video from 11/13/2022
Please enable videos in our privacy settings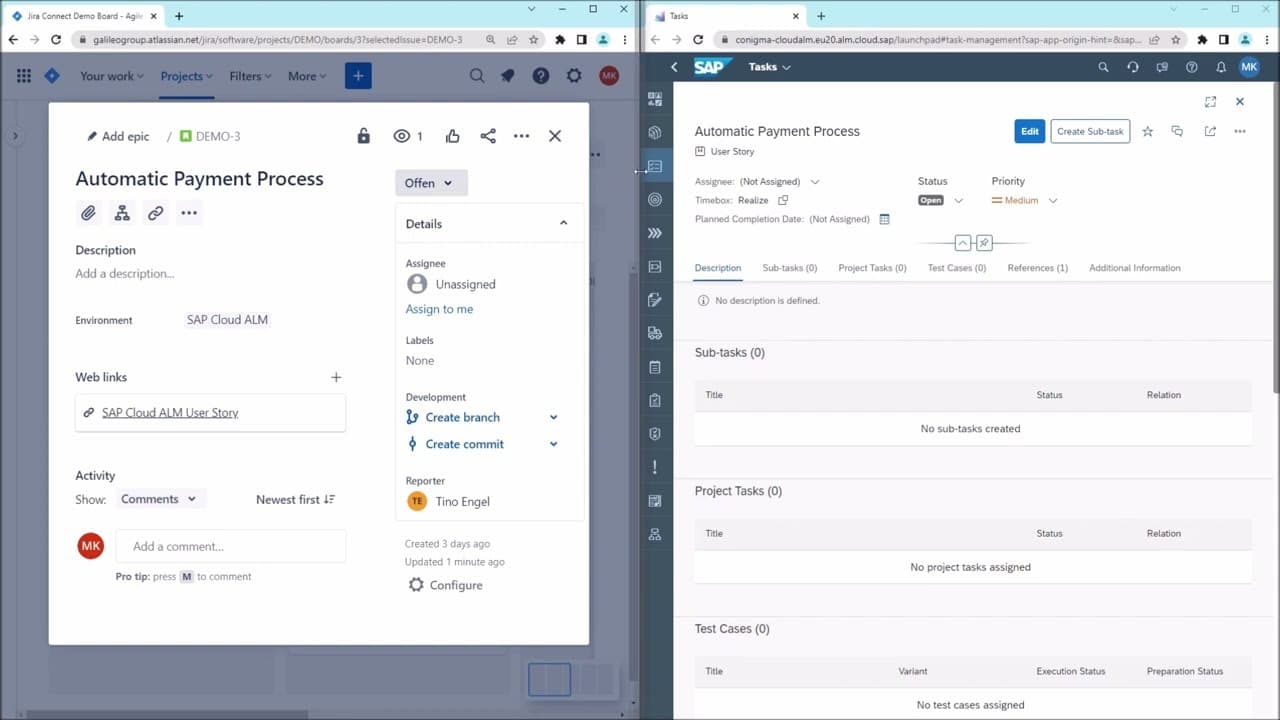 Conigma Connect. No code, no effort.
Jira is a product requested very often by our customers for integration with SAP Cloud ALM. Come and see how it looks like. As part of our SAP Hybrid ALM IT Factory today we are demonstrating an example of how Jira can be connected to SAP Cloud ALM.
In this case, you can see a Jira task board with user stories and bugs. Take the user story as an example. Here you can decide whether this user story concerns SAP Cloud ALM or SAP Solution Manager ChaRM, or both.
In this case, a user story automatically was created by Conigma Connect in SAP Cloud ALM. You could now additionally create a change document in SAP Solution Manager ChaRM.
We now follow the link towards SAP Cloud ALM If you now change the description here in Jira, for example, it is automatically synchronised to SAP Cloud ALM. The same works bidirectionally of course. As another example, the status of the user story is changed here. This is moved in progress. The status change is also synchronized in real time to the corresponding SAP Cloud ALM user story. Here is one of over 1000 examples of how Conigma Connect can orchestrate the hybrid SAP ALM world.