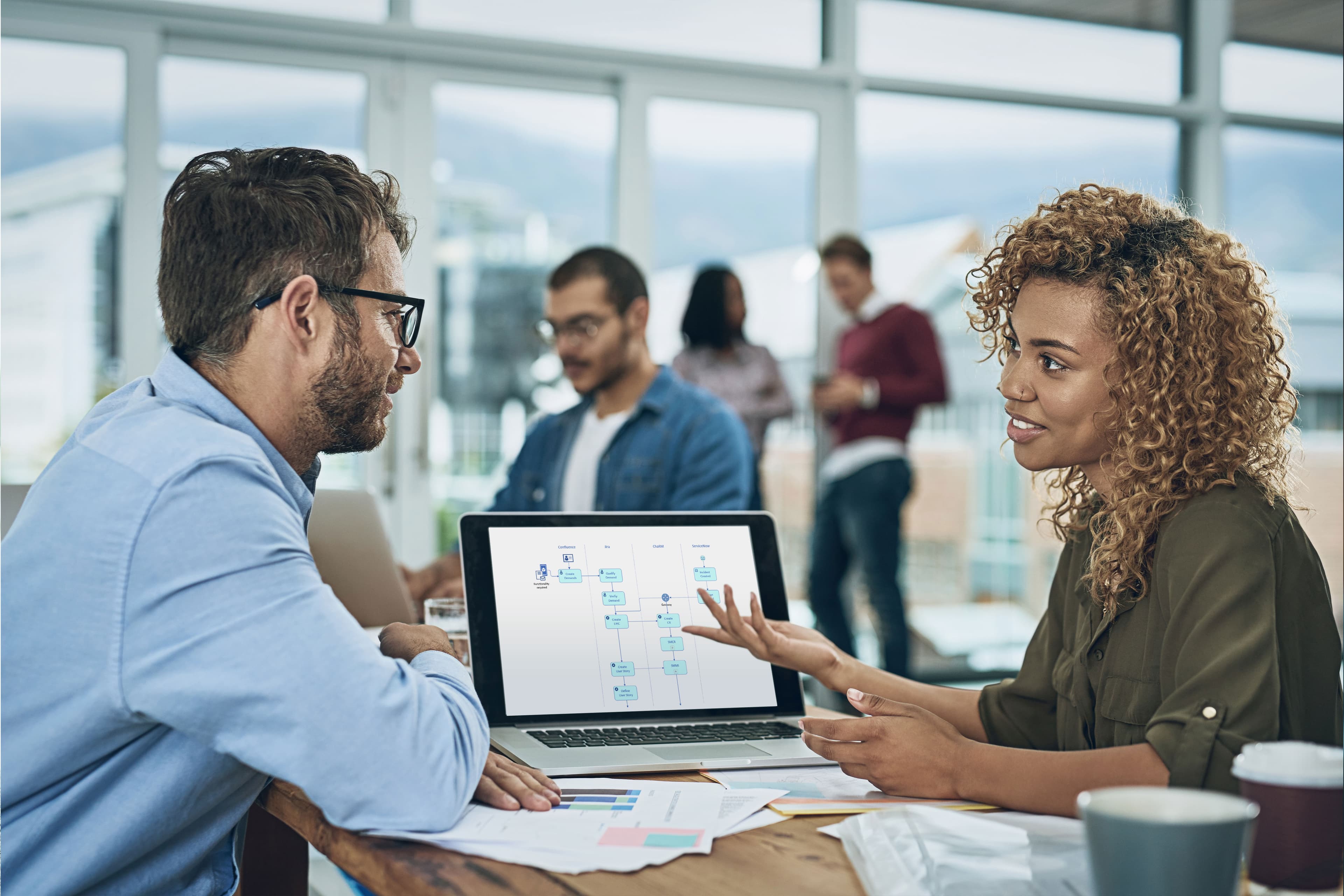 DevSecOps @ Boehringer Ingelheim
Automated integration of strategic platforms such as SAP Solution Manager ChaRM or Jira via Galileo Group's no-code platform Conigma™ Connect.
Boehringer Ingelheim
Consistent alignment of the IT strategy with DevSecOps
This close collaboration between business, IT (development & operations), and security with short feedback cycles are intended to further increase efficiency, flexibility, and operational stability.
Task
In the regulated environment of the pharmaceutical industry, it, therefore, plays a central role in optimally integrating the major strategic platforms SAP, Atlassian (Jira, Confluence), and ServiceNow in an automated, best-of-breed approach.
In view of the high compliance requirements and the naturally high level of power at an international company of this size, this is no simple undertaking:
At Boehringer Ingelheim, more than 100 SAP systems are distributed across several dozen live instances (3-4 system landscapes each). Every year, there are up to several thousand large change requests (some of which require months of development/acceptance).
The number of user requests, i.e. Jira tickets, will also increase into 4-digit ranges per year as ServiceNow incidents are successively integrated in addition to so-called Jira issues.
There are then two triggers for the creation of Jira EPICs/user stories: these are Confluence/Jira Demands and ServiceNow Incidents / Problems. From the Jira EPICs/user stories, ChaRM Requests for Changes / Change Documents (which are assigned to the Jira user stories) are created in SAP Solution Manager. This complex data and process model is orchestrated near real-time by Conigma™ Connect.
This is because the eight main SAP system lines in particular are to be further consolidated over the next few years. It is therefore crucial to achieve a high level of integration already in the current environment in order to make the planned consolidation as simple as possible.
Sascha Doerner, Head of IT EFP SAP Cross Application at Boehringer Ingelheim, and his team therefore evaluated the market with regard to suitable integration platforms. The focus was on the following requirements:
State-of-the-art platform that enables integration of heterogeneous endpoint systems in the customer SAP IT factory through pure customizing.

Audit and revision-proof integration - seamless automated traceability along the entire problem, change and transport management process.

The platform must support all operations models - both on-premises and private cloud as well as SAP BTP.

The integration platform must be highly scalable and generic, meaning that integrating SAP Solution Manager ChaRM with Jira must be just as easy as integrating other SAP IT Factory tools (such as SAP Solution Manager Monitoring or SAP Cloud ALM) with other platforms such as ServiceNow, other on-premises / SaaS tools, and so on.

Quality-by-design to reduce error rates:
The goal is automated end-to-end integration along the entire ITSM value chain instead of the manual activities still performed to date.

Increasing efficiency by reducing redundant data stocks, which also contributes to the issue of data quality.

High flexibility and adaptability in the DevSecOps cycle.
Benefit & Solution
Based on the requirements catalog, the Boehringer-Ingelheim team led by Sascha Doerner chose the German software vendor Galileo Group AG with its Conigma™ Connect platform:
High functionality:
Conigma™ Connect can meet all requirements as a no-code iPaaS platform of the latest generation.

References in the (regulated) corporate environment:
Galileo Group AG has already proven its integration performance with Conigma™ Connect at DAX companies and in regulated environments such as banks and insurance companies.

Low total cost of ownership (TCO)
In addition to the excellent price/performance ratio of the subscription fee, the fact that the maintenance effort in ongoing operation is very low and that there are no additional costs, such as transaction fees, also played a role.

High SAP expertise
According to the 'Vendor Selection Matrix™ SAP-Centric Application Lifecycle Management SaaS And Software: The Top 15 Global Vendors' by Research in Action, Galileo Group AG is listed in the leader quadrant and as the vendor with the highest customer satisfaction worldwide.
In retrospect, according to Sascha Doerner, all requirements were met in the course of the project. This means that the capacities of internal and external developers were relieved of routine administrative work and freed up for value-added use case-oriented work. This is a crucial project goal for Boehringer Ingelheim:
In terms of time-to-value, it was very important that the Conigma™ Connect is a no-code platform that is adapted by pure customizing.
This is because Conigma™ Connect falls under the so-called Category 4 of GAMP. GAMP stands for Good Automated Manufacturing Practice and is the standard for software in the regulated pharmaceutical industry. If Boehringer Ingelheim had used traditional integration middleware instead of a no-code platform or had pushed ahead with in-house development, this would have fallen into Category 5. From Category 4 to 5, however, the regulatory requirements become highly stringent. Thus, in the case of in-house development, for regulatory reasons alone, the effort required for implementation and for every interface change, no matter how small, would have multiplied in comparison to the selected no-code solution.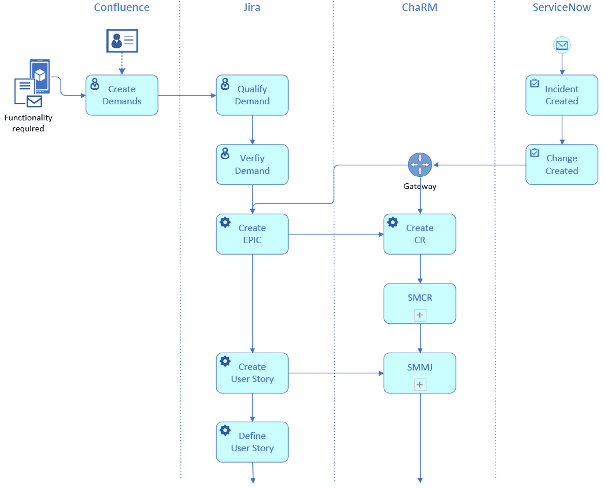 Below are some examples of how Conigma™ Connect pays off in terms of efficiency, quality-by-design and security (monitoring, traceability):
For example, the multiple storages of so-called demand specifications and their manual copying are finally a thing of the past.

High flexibility of the Conigma ™ Connect platform: The hierarchical data model with 1:m relationships modeled by Boehringer Ingelheim was seamlessly integrated together with the integrated process model via customizing alone without any programming part in just a few consultant days. The SAP transport system is fed by various entities (e.g. Jira Demands or ServiceNow Incidents).
Procedure
In the first step, a PoC was realized within 4 weeks according to the agile "hardest-first" methodology. The core processes "User Story" and Persona Creation, including Field and Value Definition, Mappings, and Status Handling (between Jira - SAP Solution Manager ChaRM), were realized.
For this purpose, a half-day workshop was initially held to record the process. Based on this workshop, Galileo Group AG realized the customizing of Conigma™ Connect in a sandbox involving the Jira and SAP teams of Boehringer Ingelheim.
The final presentation to the Boehringer Ingelheim decision-making body was made by a customer IT manager with a "live demo" of the PoC setting to demonstrate the practicality of the setup.
Since the PoC already contained approx. 80% of the final functionality, only another 4 weeks were required after the customer's internal release until the worldwide go-live. In addition to customizing the "last 20%" of the requirements catalog, rollout planning and participatory involvement for user buy-in were critical success factors for the rollout.
According to Sascha Doerner, the implementation of DevSecOps is, on the one hand a "technical topic" (selection of a future-oriented tool set), but on the other hand, also a topic that must be closely linked to a "cultural change".
Outlook: Integration of ServiceNow and SAP BTP
Due to the excellent experience with the integration of the Jira and SAP Solution Manager ChaRM ecosystems, the integration of ServiceNow with both Jira and SAP Solution Manager ChaRM was initiated shortly thereafter.
After successful customizing, the roll-out of Conigma™ Connect is to took place few weeks later. This is of high importance, as two regulation-relevant processes are integrated here: Change Control via SolMan ChaRM and Incident & Problem Management in ServiceNow, which currently still requires high manual efforts due to the so-called GxP compliance.
GxP are guidelines for "good working practice," which are particularly important in medicine, pharmacy, and pharmaceutical chemistry. Boehringer Ingelheim expects a corresponding reduction in effort when relevant compliance issues (traceability) no longer have to be performed manually but can be secured automatically via Conigma™ Connect.
In parallel to these process-related topics, Boehringer Ingelheim began a year ago to introduce the SAP Business Technology Platform (BTP) in the area of (multi-) cloud infrastructure management.
Existing services such as SAP Solution Manager ChaRM, but also new cloud apps (e.g. regarding purchasing processes or compliance apps) are integrated on the basis of SAP BTP.
Accordingly, there are initial considerations as to whether Conigma™ Connect will be used in the SAP BTP instead of the OpenShift Container Platform in the future.
This is because even under SAP BTP, it will be necessary, for example, to check and approve the source code when changes are made and then to store this automatically in the relevant systems (such as SolMan ChaRM).
Summary
"Galileo Group AG has met Boehringer Ingelheim's high requirements for a modern no-code integration platform regarding end-to-end automation along the ITSM value chain - from Enterprise Service Management to SAP deployment - in time, quality & budget!" says Sascha Doerner, Head of IT EFP SAP Cross Application. "We were particularly positively impressed by the implementation speed of the integration of SAP Solution Manager ChaRM and Jira: the PoC was realized within four weeks. The subsequent work up to the global rollout took only another four weeks. In addition, the extremely low maintenance requirements are convincing. Therefore, we are in the process of integrating further ecosystems and infrastructures such as ServiceNow, SAP BTP with Conigma™ Connect from Galileo Group AG."
Quality-by-Design through automated end-to-end processes along the entire IT factory: SAP Solution Manager ChaRM, Jira, and also, ServiceNow

Rollout on the SAP BTP

Free up valuable development resources by avoiding manual, administrative work

High audit and Audi security in the face of high compliance requirements
Boehringer Ingelheim
Boehringer Ingelheim is working on breakthrough therapies that transform the lives of current and future generations. As a leading research-driven biopharmaceutical company, the company creates value through innovation in areas of high unmet medical need.
Since its founding in 1885, Boehringer Ingelheim has been family-owned and pursues a long-term perspective. More than 52,000 employees serve over 130 markets in three business areas: Human Pharmaceuticals, Animal Health, and Biopharmaceutical Contract Manufacturing.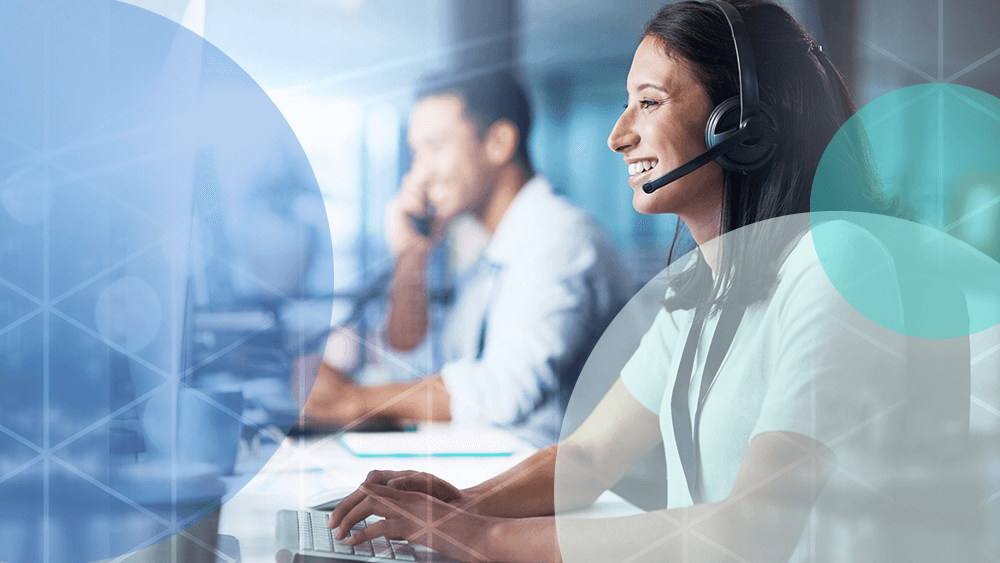 Contact
Welcome to Galileo Group
How can we help you? Do you want to get in touch, find the right solution or request a demo for Conigma™ Connect or Conigma™ CCM right away?